Post by Cora on Jul 18, 2015 4:57:31 GMT 11
OOC:
Ok Gonna start a new RP just to help pass the time. Its gonna be set in Pokemon dungeon infinity setting so there can be more then one human turned into a pokemon X3 And the plot will be similar to the game but we are still free to do what we want of course. X3
This is who I will be playing
Name: Vivica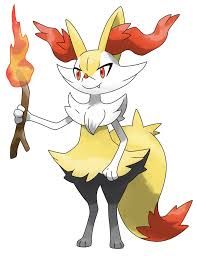 BIC:
Vivica had no idea what was going on, she was at home just minding her own business when she suddenly heard a voice call out to her. It had startled her of course but she was going to ignore it. But then it started to grow louder to the point she could not ignore it, "Ok who's there? If this is some sort of joke its not funny!" she said. Then the voice seemed to grow happy. Saying it was happy she could hear it. That is when things started to grow even more odd.
Suddenly it was like she was somewhere else, somewhere but nowhere. She then saw a light and walked over to it. It seemed to be where the voice was coming from. It started talking about the world of pokemon, that made Vivica pull a face. What Pokemon?? That was just a game! Ok had she fallen alseep and was now having a odd dream? Just to make sure she then pinched herself. She winced from the pain that caused. Ok so this was no dream and pokemon where real? Oh boy..
The voice went on to say the world was in danger, then the next thing Vivica knew she was falling from the sky. " Ahhh!!!!!! What the!!
" she said in a panicked tone and BAM she hit the ground. Ok that did not hurt as much as it should have.. "Owowowow... Ok that just happend..." She said as she stood up. Though when she looked at her hands she gasped. They where paws now!! She then looked herself over and grew pale, she was a pokemon.. A Braixen to be exact.. " Oh wow... Ok that voice has some explaining to do.. But first I need to find out where I am.. Vivica said as she looked around there was no town near by so that meant she was going to have to walk. So silently as she could not wanting to attract unwanted attention Vivica looked around. She had hoped the voice she had heard had not placed her in the middle of no where..