Post by Lamont on Nov 19, 2018 9:06:23 GMT 11
Sweet Deception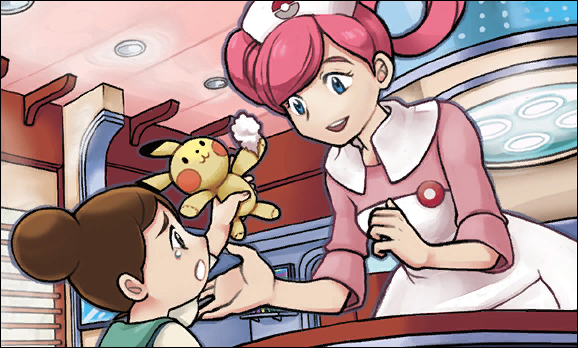 Restrictions
:
- Auxiliary Rank, or Higher
- 3 Pokémon Party Maximum
- Party Maximum LV 20

Location
: Violet City
Description
:
Coming into the Pokémon Center after some training you walk in on a little girl crying with one of the nurses trying to console her. In the young lass' hands is a torn pikachu doll. It doesn't seem like much but once the nurse notices you and recognizes your IPF status she calls you over and explains the situation.

Apparently of late there have been a rash of minor instances of vandalism, thefts, and general mischief around town. Every day she has more than one youth coming in with stories but it isn't any person that's doing this: it's wild pokémon. It's gotten to the point that she was about to report it to the IPF but since you're here she asks if you can look into it personally.

Walkthrough
:
Upon accepting the request the Nurse asks the little girl to give you details on her encounter. She tells you that she was in a park nearby playing with her friends when a group of pokémon showed up. They thought they were all really cute so weren't scared, and they were nice at first. But once they got close the pokémon started grabbing things from them. She tried to protect her doll, and her friend's mom came to drive off the wild pokémon, but her pikachu got ripped.

The kid doesn't know what pokémon they were, but there were 3 of them and one was something not native to Violet's area. It was only a few minutes ago, so if you hurry you can pick up a fresh trail and track down this band before they do anything else today. However, part of your team is injured and needs the Nurse's attention; as that was the original reason you came in here. There's no time to switch out your party so you just have to make due with what you have.


Entering the park you can pinpoint the spot where the kids were robbed. There are two trails leading away from the scene and you can only follow one:

OPTION 1

Follow the trail of crumbs...
You'll be led to a section of bushes on a near street. Inside the shrubbery you can hear the soft munch of cracker and occasional rustle of bag. You must set yourself up to cut off any escape routes and then flush out the culprit.




Stakeout

Yungoos | ♀ | Lv 12
Tackle
Leer
Pursuit
Sand Attack



OPTION 2

Follow the trail of buttons and fabric...
This trail is a bit trickier to follow as it seems to scatter and never leave the park. That's when you notice some fluff falling out of a near tree. Looking up you notice a ledyba stuffing things into a knothole. You must be careful to approach or you'll scare the Ledyba off before you're in range to deal with it.




Early Bird

Ledyba | ♂ | Lv 12
Tackle
Reflect
Swift
Light Screen


---


How you handle either situation is completely up to you, though one way or the other the pokémon will either flee or be subdued. Once the encounter is complete you'll be met with some company: the Ring Leader and other member of their little band. Seeing that you're directly tracking them down and interfering with their business the Pachirisu and its [conscious] partners will attack as a group to try and get rid of you.





Pachirisu | Lv 14
Bide
Spark
Quick Attack
Follow Me EM



Once the mastermind behind all this is subdued the other wild pokémon won't have the courage to keep up their antics. You have the choice to keep the slighted squirrel for yourself or to hand it over to the JSPPA. Return to the Pokécenter to deliver the news to the Nurse and she will provide a thank you gift from herself and the young girl.


Rewards
:
£800
+10 Merit for completion
Fluffy Tail x1

- Opportunity to capture Pachirisu

*Remember, officers are always eligible for bonus merit if they represent their division well
---