Post by Lamont on Nov 20, 2018 10:05:28 GMT 11
Case File: Subterranean Sabotage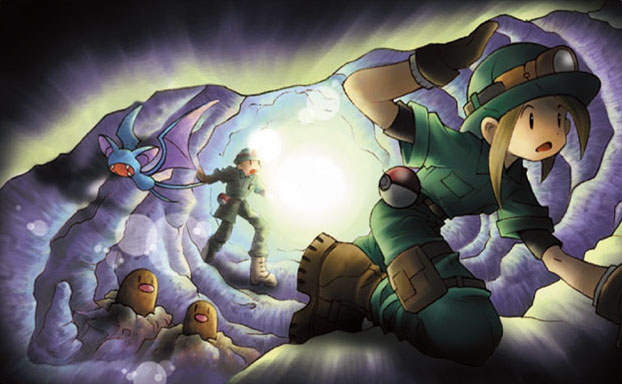 Requirements
:
Constable Rank (or Higher)

*If the Cave In! quest has already been done the same character cannot partake in this one. Auxiliaries can complete CAVE IN! for Merit.

Required
: Maximum Lv 20
Location
: Union Cave
Description
:
The foreman of an excavation site in Union Cave has requested a police presence due to numerous trespassers interfering with their work. With a newly discovered cavern, they have been commissioned to create a safe path for the inevitable explorers passing through. However, a group of environmentalists advocating for the preservation of natural cave systems has taken up arms in a sense. They have been meddling in worker routes, sabotaging equipment after hours, and even diverting wild pokémon onto the site in an attempt to make it appear as if nature itself is angry with the workers.

The excavation has passed all safety and environment inspections, and the foreman himself has a vote of confidence from one of the IPF Lieutenants in Violet City. So it's safe to assume that we're truthfully dealing with radicals. The nature conservationists need to be apprehended before the situation escalates.

Walkthrough
:

Arriving at the site for your late morning shift you're greeted by Foreman Blake. He briefs you on the details and mentions that it usually by now the environmentalists have already begun their protest and disruptions; but today it's been quiet. What's worse, there are more people on site than normal. Between a few new grunt workers and machine operators, this is also the day the engineers were scheduled to mark out the artificial lighting that's all throughout the main sections of Union Cave.

Blake has a hunch that the radicals are around, and fears they're perhaps in plain sight. Planning something truly damaging to the dig site in a covert op. He doesn't want to cause unrest or distrust between anyone so requests that you take a look at all the newer faces and verify their credentials in an official capacity.

You can approach this in any way you choose; keeping in mind how to best represent your assigned Division while you conduct your investigation.

If you find the disguised radicals before they've sprung their trap you will prevent any disruption to the dig site as well as undue harm to the workers. If you take too long investigating and fail to find the key targets then the environmentalists will set their plan in motion and try to flee.


Rewards
:
HM06 Rock Smash

£1500
+10 Merit for completion

(Bonus)
+5 Merit if you Prevent the Sabotage
-2 Merit if you Arrest a Worker (Accusing is not Arresting)

Unique Rewards based on Choices

*Remember, officers are always eligible for bonus merit if they represent their division well
---