Post by rowan on Feb 6, 2019 5:31:31 GMT 11
Name
: Molly Walsh
Age
: 18
Gender
: Female
Trainer Type
: Trainer
Hometown
: Slateport City, Hoenn
Appearance
: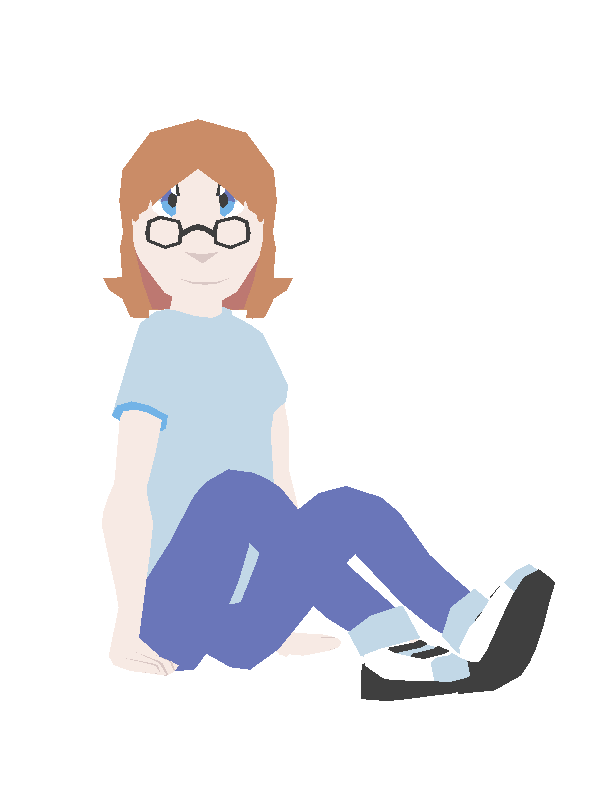 Molly Walsh is fairly average for an 18 year old girl. Her hair is a ginger color, fairly curly and short, and curls up in the back. She has a center-part in her hair. Her skin is fair and covered in freckles; spending so much time in the sun in her hometown has earned her the right to have so many. Her eyes are a dusty blue, a color inherited from her father's side of the family. It's suspected that as she grows older, her hair will dull too, as her dad's did when he grew older before it turned grey. Her height is 5'7"; she's not very tall, nor very short, pretty average overall.
Her usual wardrobe is fairly simple. In the winter, she wears dull-colored sweaters with minimal logo print on them. Hoodies are also a favorite of hers, and she may be found wearing these in early spring or late summer if it gets cool enough. In the summer, she wears short-sleeved shirts with denim jeans that she tries to keep in good condition. Her favorite colors to wear are green and blue, usually in muted tones rather than anything overly bright, and she will occasionally wear patterned clothes. She likes things with Wingull print on them especially, as those Pokemon were the most common ones where she grew up. She prefers velcro over lace, mostly because she only knows how to tie lace vaguely and it's just easier for her to use velcro instead.
Personality
:
There's nothing particularly abnormal about Molly at first glance. She draws, she loves Pokemon. She's the kind of person who easily takes pity on others, and may imagine that other people require help when they can manage just fine without.
She's a bit airheaded, too; she'll often forget where she last placed her pen or what she was going for when she comes back to an art piece she was working on. In addition to that, daydreaming becomes a real problem for Molly. She tends to constantly find herself distracted by one thing or another, or focused on something so intently that she lacks enough focus to look at anything else.
Molly is very passionate about art. She'll often be found drawing Pokemon (her favorite subjects are Wingull, but they're harder to find in Johto), but she can also be seen drawing landscapes. She can go on and on about her studies in art and her grandfather's works, which may or may not be hard to listen to if you don't share her interest in artwork.
She hates to rush things, which means she'll end up taking her time when she doesn't need to, or put off important decisions. She is indecisive and may spontaneously make a decision if she can't rationalize either option as the better one.
In addition, she may come across as very naive. There are many times where she will take a stranger's intent at face value rather than looking under the surface.
History
:
Molly's parents were, for lack of a better word, negligent. Her mother was rarely around, barely able to stand being around her father, and her father barely interacted with her, leaving her to sit and watch TV while he did his work from home. A lot of her childhood was spent daydreaming, wishing she had the ability to do more, yearning for the day she could become independent and not have to be kept watch over.
It was no surprise when her parents eventually gave guardianship to her grandfather, who lived in New Bark Town. She was only 11 when she moved. The new atmosphere was a lot to adapt to, but eventually she found herself missing the sea-spray and the Wingull that would visit her windowsill, and even the occasional Zigzagoon she'd see on the beach. Now, all she had were Pidgey and Rattata. They seemed plain in comparison, but she supposed it was nicer living here - her grandfather gave her a lot of attention and support.
Even in her younger years, she had a knack for art, but she lacked an eye for form, so her work suffered. Her grandfather, a renowned painter, showed her the ropes, often critiquing her and giving her feedback. She appreciated his eye for detail and understanding of color theory, two things she wanted to improve upon, but her skill resided more in abstract, blocky colors with low definition (but varied value!).
Her grandfather fell ill when she was 17, and she was worried for him - would he survive long enough to see her become an adult? Would he get to see her shine in the art world?
Eventually, the topic of training came about. She knew Professor Elm offered starter Pokemon to prospective trainers, but she only knew how to draw. Her talent didn't lie in training. But, for the sake of her grandfather and his wish, she promised him she would go for it, and try her best to train both her Pokemon and her art.
Goals
:
- Become a renowned artist like her grandfather
- Travel to Goldenrod
- Become friends with many Pokemon
- Own a Wingull
- Find a Shiny
Other Info
:
Wishlist:
- Wingull
- Meowth
- Fomantis
- Stufful
- Aipom
- Skitty
How did you find us?
: I've seen a few ads around, so I finally joined up!
Application completed
:
[YES]
[NO]