Post by Jax ~ Good Times Gone... on Apr 9, 2010 5:10:45 GMT 11
Name: Nathan Cole
Gender: Male
Age: 19
Appearance: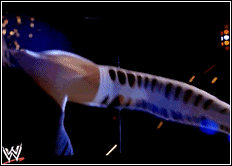 (moving image of him)
He has tattoos on his arms, dyed hair and he wears what appears to be either emo clothing or punk clothing. He doesn't seem to mind what other think either.
Personality: He has a semi-punk attitude but more of an emo-ish/gothic attitude. He appears to have a creative attitude too, making things on paper. Some could call him an artist, but he just sees it as a hobby. Now, when he has an anger problem, the best idea would be give him some space because he could lash out though he's only lashed out once. He mostly is laid back though. His strongest point is his cool, laid back nature but his weakest point is his competitive side, if he wins he's happy if he loses he gets just a little bit fustrated. He knows how to control himself but sometimes, he just "runs with the wolves" so to say. If he had to choose between his artist side and competitive side, artistic wins anyday. He loves to do art and make things which is what makes him pretty laid back, cool and comfortable as he can possibly be. His nature to be laid back is what makes his being, even though he likes Dark, Fire and Ghost pokemon; he isn't mean and cruel. He just likes them, due to his artistic side and alot of things he draws is pretty dark, scary but pretty cool.
History: Born in the region of Johto, in New Bark Town. Had many a chance to get his first pokemon but always put his drawing first. He got his pokemon at the age of 19, a few years later of the original age, because his desire at first was to become the greatest pokemon trainer there ever was, that was until he found his passion in art. He moved off of pokemon for a long time, he was happy to work on his art and when he went to get his first pokemon he didn't want a matured poke' he wanted something that would become loyal from a younger age. He wanted to become the greatest pokemon trainer and his side passion Art became joined together. He could draw pokemon in the wild (kinda like Tracy on the tv series). He discovered because of his attitude and dress sense, he found himself suited for fire, ghost and dark type pokemon. When he was a young child, he never really had many friends just a pet Rattata his mother and father had. He was brought up with love and care but when he went into his teen years he became a little bit of a rebel. He would constantly flip off his parents and he was VERY hormonal, he had a number of crushes as any hormonal boy would but he never made any advances, because he knew he was too...out of their league. When he was 18 he got himself tattoo'd, he has a tattoo each on his arms, one of his arm tats leading onto his neck and one on his back. He also designs tattoos too, he's designed alot of tattoos and sent them to tattoo artists requesting his work (via computer).
Other info: Carries a pad with colours and penicils, the full art set in a big shoulder bag. He has a love for Fire, Ghost and Dark type pokemon, he dyes his hair every two months, for a new look.
How did you find us? Proboards Ad' by Ramiriez/Joey.
Rp Sample from my E-fed Sin City Wrestling: Brendon :: Hey and welcome back to Sin City Wrestling, if you've just missed our opening match or you've just tuned in, this is All or Nothing.
Drago :: A massive Pay-per view event with some great match ups tonight! I'm looking forward to Boxer vs Kombat, last week was intense!
Brendon :: That's right partner! Enzio's match was pretty quick over and done with. He pulled a Stunner outta nowhere!
Drago :: Mmmhm... I'd have thought Enzio would've bashed Todge around a bit, but he didn't which is sad. He just owned him straight and simple and speaking of Enzio I've just been informed he's on his way to the ring!
Suddenly Breaking Benjamin - I Will Not Bow blasts through the PA system and the crowd looks to see who's coming out from backstage and they saw the man who pinned Todge one two three last week...ENZIO! He walks down to the ring holding a mic and looks at the crowd before looking at the titantron after the song had finished.
Drago :: Make that in the ring..
Brendon :: You're a drunk..Kinda slow-ish.
Drago :: Shut up Fucknut!
Brendon :: No,
YOU
shut up! Enzio's about to speak!
Enzio raised the mic to his lips but not before looking around the arena one more time then at the announcer's table then looked at the Titantron.
Enzio :: ARE YOU READY?!
The crowd erupted with those three words, signs going around and then it was silence once more as Enzio spoke once again.
Enzio :: My opponent tonight...Is VEGETA! Some DragonBall nutball who calls his finisher after a move of the anime show. Well...Huh...Who'd have thunk it? Jason Kombat looks like Kano, Vegeta follows the crappy show Dragonball and what else? Huh?
Brendon :: Well..It is.
Drago :: I've got half a mind to attack him!
Brandon :: He'll most likely kick you around the arena..
Enzio :: Who's gonna get a Stunner tonight!?!
Crowd :: VEGETA!
Enzio :: And who's gunna become the Sinner champion tonight?!
Crowd :: ENZIOOOOOOOOOOO!
Enzio :: Now I've got two words for Vegeta....CRUSH IT!
He pointed at the Titantron where a camera showed up with HBK in a ball-crane and Vegeta's ride below it outside the arena parking lot.
HBK :: ARE YOU READY?!
The crane dropped the ball on Vegeta's ride and it crushed the ride, HBK pointing back at the camera which went to the ring as Enzio had dragged Drago up to the ring.
Enzio :: So, you've got half a mind to attack me Drago? I'm only saying facts! No reason to attack me there!
Drago tries to punch him as he says it, but Enzio blocks the punch and then deliver's the Stunner which resulted in Drago staggering up a minute after then Enzio ran at Drago and clotheslined him over the top rope and knocked him out.
Enzio :: Might wanna watch his drunk mouth next time.
He grinned at the camera as the crowd divided by boos and cheers.
Brandon :: I'll be back after the commercials.
The camera faded out from the announcing table as a special effect had HBK Sweet Chin Music kicking the screen in and Enzio pop up with HBK and both doing the DX sign.