Post by Lamont on Jun 11, 2019 3:12:42 GMT 11
ATTENTION!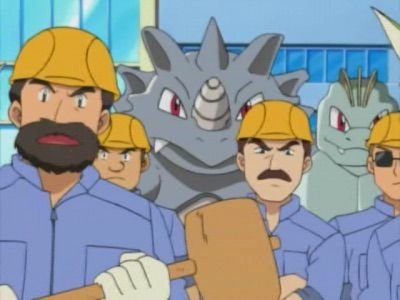 The Housing Commission
has implemented business standards for all Estates in the Johto and Kanto regions by which all owners must conform to in order to remain a recommended tourist attraction for any traveling trainers. We request that all Estate owners please make any necessary adjustments.
In short, here is a list of requirements that all active Estates must follow:
◓ Maximum of 8 visitor areas excluding any non-battle locations (RP only areas). If you have more you will have to figure out how you want to fit things into 8 total.

◓ A Visitor Welcome thread is required detailing how your estate works, the owner/residents, requirements for entry, and the features available.

◓ Encounter Lists must be re-reviewed for balance. No pokémon that is marked as unavailable on our Availability List is allowed as capturable in any estate. As well, the number of pokémon per visitor area has been limited to 3 Commons, 2 Uncommons, and 1 Rare (or Ultrarare) per sub-area (grass/fishing/surfing/etc); with a maximum 10 total pokémon and 2 sub-areas per whole visitor area. Though, you can trade down a rarity slot to have 4 Commons but only 1 Uncommon for example. There is no limit to NPC Trainers.


*It's not all bad! Estates have also gotten some upgrades that you may want to apply for as well

More things may come up that need adjusting depending on how complicated your estate is. If you are confused about anything the
Pokémon Mansion
is up-to-date with the current requirements/features; and you can ask an admin.
We hope to work with Estate Owners to make any changes as painless as possible. Please make a thread in the main Estates board to have yours reviewed by a moderator and be given the green light to remain in business with visitors. Below is a list of estates that still require some tweaking to conform to the new standards:
37 Wysteria Lane


Abandoned Warehouse (Jojo) - Too many encounters; make sub-area, Honey Tree & Apricorns


Andrew's Vacation Cabin


B&B Residence (Tiki) - Garden & Orchard encounter lists


Cerulean Gym


Katayko Orchard (Latani) - Section Aspear Encounters, Common (1/3)'s?


Marchbaby's Underground Base - (Discuss) Too many encounters; make sub-area


Pontoon Island


Pryce's Conservation center - Just gotta touch base on rarities


Sky Cavern (Andrew)


Sunken S.S. Oceania (Morrigan) - Too many encounters; make sub-area, Drifloon