Post by Thirdie on Jan 7, 2020 8:13:39 GMT 11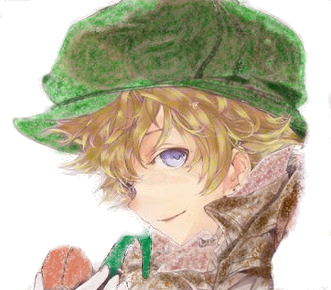 Martin Growth

Gardener
Martin stomped his feet free of snow before entering the lobby with hunched shoulders. He had just about had it today, and though he hated losing his temper to something as trivial as a Pokemon, that Snover was really getting to him. He thought he had a handle on how to deal with almost every kind of Pokemon, not by type, but personality. From the stubborn and rebellious to the shy or naive, he knew just how to find their weak spot to make them obey, but the Snover had proved harder than that. It wasn't scared the same way Tom was. The Espurr would do anything to keep on Martin's good side, but the Snover didn't even seem to grasp that if it just did as he wanted of it, all would be well. It wasn't disobedient like Oddend either, not on purpose anyway. It just seemed like it reacted on random stuff, and usual not to Martin's wishes. Martin rubbed a hand through his hair in thoughts. He was at a loss. Grumbling to himself at the situation he went to his room to change.
He had tried to give the Snover time to cool down and get used to the idea of Martin as a trainer. He had given it plenty of opportunities to get to know some of his other grass types one on one without human interference. He had tested it's behaviour in different environments, both alone and together with others, but they had almost all of them ended in a furious blizzard and freezing soaked clothes. The only good thing Martin had gotten out of his experiments were an egg, and Martin was starting to think he would have an easier time with the Snover's offspring, than dealing with the poor excuse of a mother. At least a sapling could be shaped to his needs, whereas the older tree was already too stiff and rigid to bend for new changes. Before realising it consciously, Martin was nodding to himself as he pulled a dry shirt over his head. He had given up on bending the Snover to his will. Martin halted his movements as the decision registered fully. Was it a defeat, when he had an egg from the beast? No, he decided. He was just starting over from scratch, but where had the idea of selling the original Snover come from?
Martin returned to the lobby of the Pokemon Center, now dry and warm again, and settled down for a cup of cocoa. While he stretched warmth into his fingers, his eyes wandered the room and the walls before settling on a note on the bulletin board. Suddenly, his mind zoomed in on the written words.
"Rare Pokemon wanted"
and something about buying. Martin drained the last of his cup and got up to get a closer look. He only really paid attention to the board if he was after something specific, but his eyes must have read that note a hundred times under his stay, and now he scrutinised it and several others like it for information. Trainers of all ages and economies looked to be looking for just the right Pokemon to own, and Martin smiled delighted for the first time today. He could work with this.
---
It took a few days, but finally Martin tracked down an offer for the Snover he could be satisfied with. It wasn't everyone who were willing to buy a 'maybe' trained Pokemon, especially when he couldn't promise it professionally, but at least he knew from experience that the thing could handle herself just fine in battle. Martin had opted to dress for a dreary winter weather, donning his gardener outfit, and going on his way. The arrangement had been set up to happen just north of Cherrygrove. It wasn't the first time he travelled a way for a trade, and he was getting pretty familiar with the routes. "Let's just hope the woman doesn't ask too many questions." he mumbled to himself as he entered the path south from Violet.
(Ooc: ~)