Post by Marchbaby on Jun 1, 2020 13:26:53 GMT 11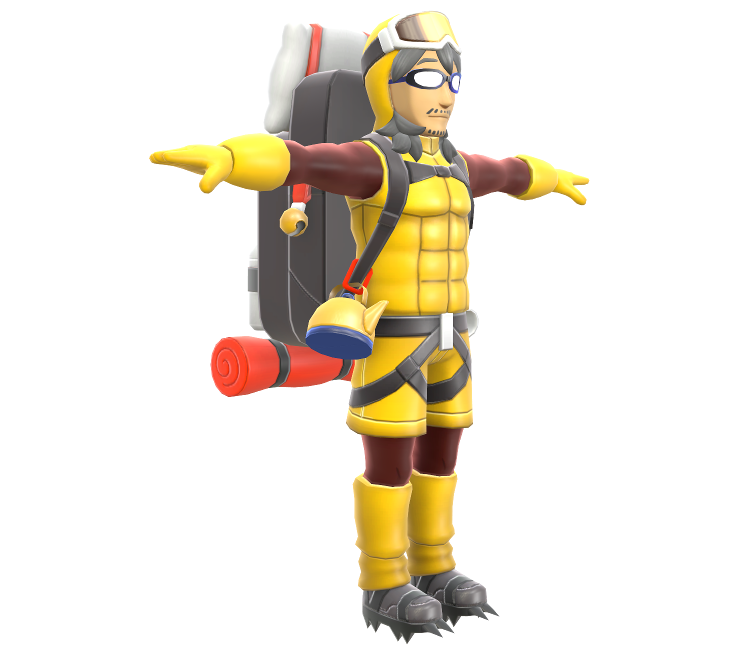 Hey there, Trainers!
I'm known as the Camping Guru in my home region, Galar! I've traveled all the way from Galar to Johto to teach everyone the wonders of campfire curry dishes. You can stop by every 2nd week and use my ingredients to make your very own dish. However, I will be looking for a
very particular
type of curry, and will award everyone's dish based on how accurately you can guess the type I'm seeking!
Curry is comprised of at least
two
ingredients. You will need to pair your Curry dish with a main ingredient to give it that peculiar type, and then use berries to pump up the flavor. Dishes will go bad if you leave them sitting out for far too long so you'll have to feed it to your pokemon
upon being judged
. Depending on how closely you're able to guess what dish and flavor I'm looking for that week your curry will be given a medal ranking; the higher the more benefits!
So, what are we waiting for trainers? Let's make some curry!
Roleplay the creation of the curry dishes you make with the Pokemon you are going to feed it to. They could be in your PC or Party, just make sure they're not in any active battles to enjoy a Curry Dish that week. Curry can only be fed to 1 pokémon, so be clear who that is.
Gold Charizard Medal Perfectly Full Bodied Target Dish


2000 EXP (LV 25+)
3 LVS (<LV 25)
❤️ 1 Happiness


Silver Copperajah Medal Closely Mimicked Target Dish


1000 EXP (LV 25+)
2 LVS (<LV 25)
❤️ 1 Happiness


Bronze Milcery Medal Comparative Target Dish


500 EXP (LV 25+)
1 LVS (<LV 25)



Wobbuffet Medal


Consolation Prize:
x1



Quick Notes
1 main ingredient & 1 Berry minimum per dish; cannot use more than 1 main ingredient, and more than 3 berries will over flavor the dish and lose you points


You can only enter 1 dish into the competition each week


Be mindful to use a variety of ingredients when making your dishes. If you're trying to create a five star Charizard dish, you'll want to use a variety of berries with your main ingredient in order to create the "perfect flavor"!

---
Ingredient Table
You may only use the ingredients provided by the Camping Guru and will be charged for the amount used in your dish
Mains
$750 ea.

Sausage
Bob's Food Tin
Bach's Food Tin
Tin of Beans
Bread
Pasta
Mixed Mushrooms
Smoke-Poke Tail
Large Leek
Fancy Apple
Brittle Bones
Pack of Potatoes
Pungent Root
Salad Mix
Fried Food
Boiled Egg
Fruit Bunch
Moomoo Cheese
Spice Mix
Fresh Cream
Packaged Curry
Coconut Milk
Instant Noodles
Precooked Burger
Gigantamix



Berries
$50 ea.

Babiri
Charti
Chilan
Coba
Colbur
Custap
Grepa
Haban
Hondew
Jaboca
Kasib
Kebia
Kelpsy
Occa
Passho
Payapa
Qualot
Rindo
Roseli
Rowap
Shuca
Tanga
Wacan
Yache