Post by NyanRose on Oct 1, 2021 15:16:27 GMT 11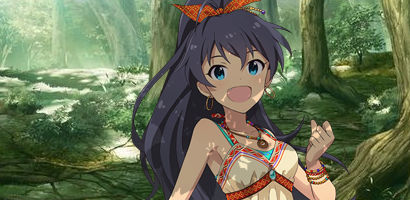 Yui smiled and nodded, looking at her newly acquired Poochyena. Octavia initially wasn't going to fight, but she was still hyped up from the fight earlier so she was ready to attack the first thing she could.
"Look...this has been a really bad day. So I am going to enjoy this."
she growled at the rattata, clearly more confrontational than the little nickit earlier was. She was pushed back by the quick attack, but held her ground and wasn't knocked down. She took the two quick his, growling as she glared at the purple rat pokemon. She was ready for a fight.
Hearing the boy's question, Yui turned to him and nodded her head.
"Yah, we had a rough run in earlier, but I actually caught her right before you showed up. So we are still working on our relationship."
Yui said with a nervous laugh. Almost on cue Octavia turned towards her and growling, Yui couldn't help but think that she might get bit if she tried to pet her now. They definitely had some....issues to work out. Well, now wasn't the time so Yui could only hope that the poochyena would put winning over being defiant. Turning back towards the rattata, Octavia charged at it. She was bigger and used that to her advantage to throw all of her weight into the quick attack.
"I. Iam. Damn. PISSED!"
she shouted as she rammed into ratpat, knocking it out.
Yui heaved a sigh of relief, walking up to her poochyena.
"Good job Via."
she said, almost reaching to pet her but stopped as the pokemon growled at her. Yup, she would get bit if she continued.
"You did good Via. I will get you and Moxie a nice meal in town okay?"
she said, calling the pokemon back to her ball. Well, she couldn't expect an instant bond. She knew it would take work to get through to Octavia, but she was still going to try. She turned her attention to the boy, walking over to him and his pokemon and kneeling down.
"Hey, it's okay. He'll be okay. Pokemon are tough, tougher than us. That's why they are drawn to fighting. Plus, the pokemon center will fix him up good as new."
she said. Before she could say much else, she had the money shoved into her hands as he ran off. She stood there for a moment confused before it clicked.
"Oh. Right! I forgot...the battles have prize money."
she said, looking down at the pokedollars in her hand.
"Well then, I will have to take extra care not to loose."
she said before putting it away in her bag. She couldn't help but feel a bit bad taking money from a kid though. Well, that wasn't really her problem.
Looking in the distance, she could see some rooves. Was that Cherrygrove? She had to squint, the sun was just the tiniest of sliver in the distance.
"Maybe if I run I can find somewhere to sleep tonight, time to book it!"
and with that she ran off towards Cherrygrove.
Out of Character

513 words, though I believe this one would be capped at 400
---
Script Layout by Riley at
THQ
!