Post by Cora on Oct 22, 2013 1:29:39 GMT 11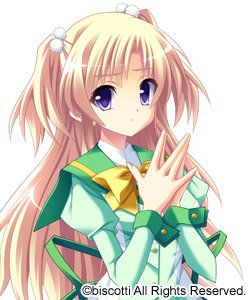 Name:
Justice Isabella Castillo
Age:
14
Gender:
female
Trainer Type:
average trainer
Hometown:
Goldenrod city
Appearance:
Justice stands to be 5'1 and weighs 130, she has long blonde hair that reaches half way down her back and has pretty purple eyes. And has fair toned skin, In normal weather Justice can be seen wearing a pink and white striped T-shirt with dark blue skinny jeans. with white tennis shoes, In colder weather she wears long sleeved shirt with a black heavy winter coat and heavy black winter pants. And has small fluffy white hair ties for her small pig tails. When it rains Justice wears a rain coat and boots and also carries around a cute pink umbrella. And for hot summer days Justice wears a normal T-shirt shorts and knee high socks to hide her burns, and tennis shoes.
Justice has a slender build not very strong physically so in other words she is no athlete. On her legs she has burn scars so she never wears dresses or shorts trying to hide her burns. That are one the lower part of her legs. Other then that nothing really about Justice really stands out. Though she likes to wear a long purple hooded cloak when traveling. Mostly to help her keep warm, and sometimes will use it as a blanket . Justice also has a blue wrist watch that she always wears, along with a silver necklace that she gotten as a gift from her Mother. And the belt that she wears is a white one with a blue buckle.
Personality:
Justice is a quite soft spoken girl, who is a bit sheltered. But has the dream to see the world and meets lots of people and Pokemon. She has a child like wonder and can trust way to easily, which can get her into trouble if she trusts the wrong people and is sadly easily fooled. Though when this happens and she learns she has been tricked she will become angry and will ether try to get back at said person or just stop talking to them all together. Though she can be forgiving if the person who wronged her truly is sorry. Though Justice wont fully trust them for a long time. Also when something bad happens in front of her Justice will try to help if she can.
Though most of the time she may or may not make things worse, even though her heart is in the right place. And though she tries her best to hide it one of her biggest fears in fire, whenever she sees it she ether runs or is frozen in fear and it may take someone to snap her out of it. So sadly even though she thinks most fire Pokemon are cute she stays away from them and hopes one day she can get over her fear of fire.. Though she knows the road to that will be long, but she does not want to live in fear for the rest of her life. And its not fair to the fire pokemon as they have done nothing to her. So for her own sake as well as fire types she is determent to get over her fear one way or another. Though the nightmares and flash backs she has will make it difficult.
History:
Justice was born and raised in Goldenrod city though was never allowed leave the city on her own and only got to leave with her parents, Though at the time it did not really bother her. But as she started to grow older she started to get the hunger to see more of the world. Though her parents kept saying no. So most of Justice's younger years she was very sheltered and whenever she got the chance she would talk to traveling trainers and ask them to tell her about their travels if they had the time.
When not talking to trainers Justice would just read books about fairway places and the Pokemon that lived there. Just adding to her hunger to see the world... Though if only her parents would let her.. Days came and went and it was findliy her Twelfth birth day came and will all her might she hoped her parents would let her get her first Pokemon, just like all her friends would. But to her dismay they didn't... So for the rest of the day Justice stayed in her room and cried, till she cried herself to sleep. Though little did her family know of the danger that was lurking, with in their very home.
At midnight a small fire started due to a gas leak and soon spread all over the home, And Justice awoke and started to cough as she tried to find a away out. But blinded by smoke and blocked by fire she could not go anywhere. She screamed for her parents and in pain as the fire started to burn her. As this was all to much for the young girl she ended up fainting. Hours later Justice woke up in a unknown room, she started to panic till her parents came to her side. Happy they where alive Justice soon calmed back down.
Though now she had a long road to recovery.. As both her legs where burned badly, for a long time Justice lived in the hospital though it was very deprassing for her.. All she had was her books and sometimes the trainers she had made friends with would come to visit her. Though it did not really help with her dampened spirits.. After she was mostly healed Justice then moved into a new house her parents had gotten and then started physical and mental therapy. And it was soon discovered that Justice now had a fear of fire.
Now it has been a few years after the fire and the only thing Justice has reminding her of that day are the burns on her legs that she always tried to hide.. Wanting to forget but knowing she never would be able to.. Then on day her parents called a family meeting, and the topic shocked her. Her parents said they thought it was their fault that she had gotten hurt two years ago for not letting her become a Pokemon trainer, so to make up for it they said she could become one now.
Justice then started to cry tears of joy and hugged her parents, her dream that she thought was never going to come true was becoming real. Justice then started to get herself ready for the trip to Newbark town where she would be able to get her first Pokemon. Her heart raced with excitement as she then started to think about all the places she would get to see and the Pokemon she was going to meet.
Goals:
Wants to be able to see the world, and make lots of new friends. And hopes to concur her fears.
Other Info:
Pokémon wish list











legendary pokemon wish list



How did you find us?:
Sacred Fire =3
Application completed:
[YES]