Post by Thirdie on Mar 9, 2019 9:29:47 GMT 11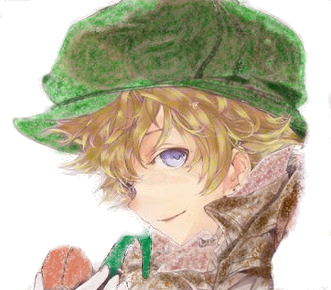 Martin Growth






Gardener
Martin looked at the area outside Violet with a frown on his face. He didn't know if the flood that had hit would be a problem or not. Either way he felt heavy from his night escapade, and was only really scouting the area before having to travel it for real in a couple of days. It was earlier in the day than Martin had anticipated. He hadn't slept well even though it had gotten late, and he had decided to walk it off at the first sign of light in the morning. A quick breakfast and a rotating on the Pokemon team later found him surveying the water clogged area on route 32. He decided his boots would serve him well at least, and began a casual slender on the given path. He ran one of the minimised Pokeballs between his fingers, while he wondered how it would take to him.
As he had already decided the cats, apart from Thief, wouldn't be a regular show in his gardener work, his change this morning had amounted to a random picking of gardener Pokemon, two of them new to him. He had kept Kiwi on with the hope of giving the bird a broader experience than the night activities, and not feeling up to a whole lot, he had only picked out three others: A Snover he had bought a while back, a Fomantis from the Alolan festival, and then the Gulpin Oddend. He hadn't had the time to familiarise himself with the Snover and Fomantis yet, and he would admit to being slightly worried about the prospect. He had been told the Snover was timid around humans and Pokemon both, and he had only really bought it because it was reasonable cheap, and its half grass/ice typing was interesting. He was sure he could find use for it somehow, but for now he would let it stay in its ball, and instead begin with the Fomantis. There was a lot of Pokemon from the Alolan islands he didn't know, but he was pretty sure he had managed to gather info on most of the new grass types. What he had read about Fomantis for example, said that they slept in sunlight. Probably not the best timing to get to know it then, but it would get more out of being outside the ball, and Martin didn't mind letting it sleep on his head, so long it wasn't too heavy.
"Out you get," he said more to himself, and opened the Pokeball. Not a second later the small green and pink flower creature stood swaying at his feet, and Martin studied it several long moments. Other than the swaying it didn't move at all, and Martin considered if it was even home in there, but then he moved an inch and saw the pink eyes follow the movement. He squinted, and testing moved the other way. The eyes followed. Martin took one step back and squatted down with the pokedex in front of him. He kept one eye on the grass type, while he read what the Pokedex had to offer once more, and then did a search on look-a-like plants. Its evolution reminded him of some orchids and after a bit of searching he found something fitting, a marsh helleborine. "E-pi-pac-tis pa-lus-tris" he sounded out carefully, eyeing the Fomantis the whole time. It didn't respond to his voice, but it still followed every movement, so he went on saying. "That's a marsh helleborine, the plant I'm naming you after. I'll shorten it to Palus. It says here you're a male." No response, but Martin had half expected that by now. He pocketed the dex again and held out his hands in invitation. "The morning has just begun. If you wish to sleep, I can carry you. I'll make sure to keep you in the sun." A long moment passed with none of them moving, but Martin was patient, and in the end the Fomantis swayed in small steps into his hands and closed its eyes. Martin lifted it cautiously, then felt insecure about where to put it. He would want to keep his hands free. With a sigh he settled it on top of his hat. It was a rather small thing yet. Then he went on to explore what the first part of the route had to offer.
Wordcount: 731
(Ooc: Removing Thief(Purrloin), Azrael(Litten), and Skarn(Litleo), and replacing them with the Snover Shiver, the Gulpin Oddend, and the newly named Fomantis. I'd like the Amulet Coin moved from Azrael to Fomantis.)

[b]Fomantis[/b]
Name: Palus (Epipactis palustris)
Gender: [font color="lightblue"]Male[/font]
Level: 8
OT: Martin Growth
Attacks: Fury Cutter, Leafage
Ability: Leaf Guard
Nature/Personality: Brave[font size="1"](+att, -spd)[/font], with the patience of a predator. (more later)
Note: [i]How Martin treats it[/i]