Post by Thirdie on Jan 18, 2020 9:45:40 GMT 11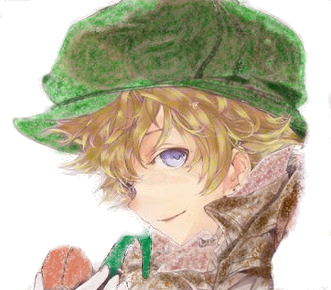 Martin Growth






Gardener
Martin felt like rubbing his eyes, as the kids went on talking. Two things stopped him. For one, his gloves were turning nasty, and he didn't want that in his face. For another, it would be a sign of weakness, and he just didn't show that. "Hence, the gloves. You aren't directly touching anything here, though your clothes might need some washing afterwards." he commented lightly to Roland's explanation about the mother. It would of course have been even better if they had had some reachers on hand, but those were really unhandy to travel with, and Martin didn't think the occasion would arise often enough to make the trouble worth it.
As the trash started to disappear from the ground and into the bags, Martin began guiding Oddend to the kids in turn, showing the Gulpin and kids both, what Oddend could healthily consume, so he didn't overreach his body's limit. Just to be on the safe side, Martin had only allowed Oddend to eat food remains. Another time, when naive and impressionable children weren't there to see, he would test what other materials the Gulpin could deal with. He only halfway listened to the kids' further discussion, as his eyes swept the floor for anything they might have missed. He even took a methodical walk from corner to corner back and forth, before being satisfied. Listening to Sasha's patient words with the girl, and Roland's passionate talk, he saw the first actual signs that they might be good friends. Martin briefly wondered what it would have been like, but he quickly shot that thought away with a huff of indifference.
When Roland started talking about battling again with only filled bags left on the ground, Martin had sort of expected it. The boy was too impatient. "We are almost done," he admitted kindly. "We just need to carry the bags to the containers in town now. Then you can show me Needles capabilities."
To Sasha he responded kinder still, even truthfully appreciating the clever boy's enthusiasm. "It does look much better. Let's get the bags away, so it doesn't end on the ground again." He tried unobtrusively to imitate Sasha's positive and encouraging manner to get them started on the 10 minute walk, all of them carrying their share of bags, so they only had to make the trip once. As a sort of treat for the children Martin let out Kiwi to help too, and though Kiwi was small still the Fletchling was very eager to help carry a bag too.
To give the kids something else to talk about, Martin once again tried to lure them into the subject of battles. "What are your experience with Falkner, or battles for that matter? What do you kids get up to, when you aren't cleaning up the woods?" He asked curious. A cold gust of wind almost blew his cap off just then, and he shot a suspicious glance at the sky, as the earlier light of day darkened considerable. He made no show of his worry for the weather the rest of the way. The children would just assume he was making another excuse, but he thought to himself, they would likely need to hurry up with that battle. When the bags had been safely delivered, Martin was more than ready to face Roland and his Nidoran, and let out Palus to get a taste of a difficult opponent. "There you go, Palus. Start with a Razor Leaf."
Wordcount: 580
(Ooc: Palus starts with Razor Leaf.)