Post by Christian on Mar 29, 2020 4:58:04 GMT 11
Name
: Yuki Hayakawa
Age
: 13
Gender
: Male
Trainer Type
: Trainer/Gym Challenger/Rocket Grunt(formerly)
Hometown
: Pyrite Town, Orre
Appearance
: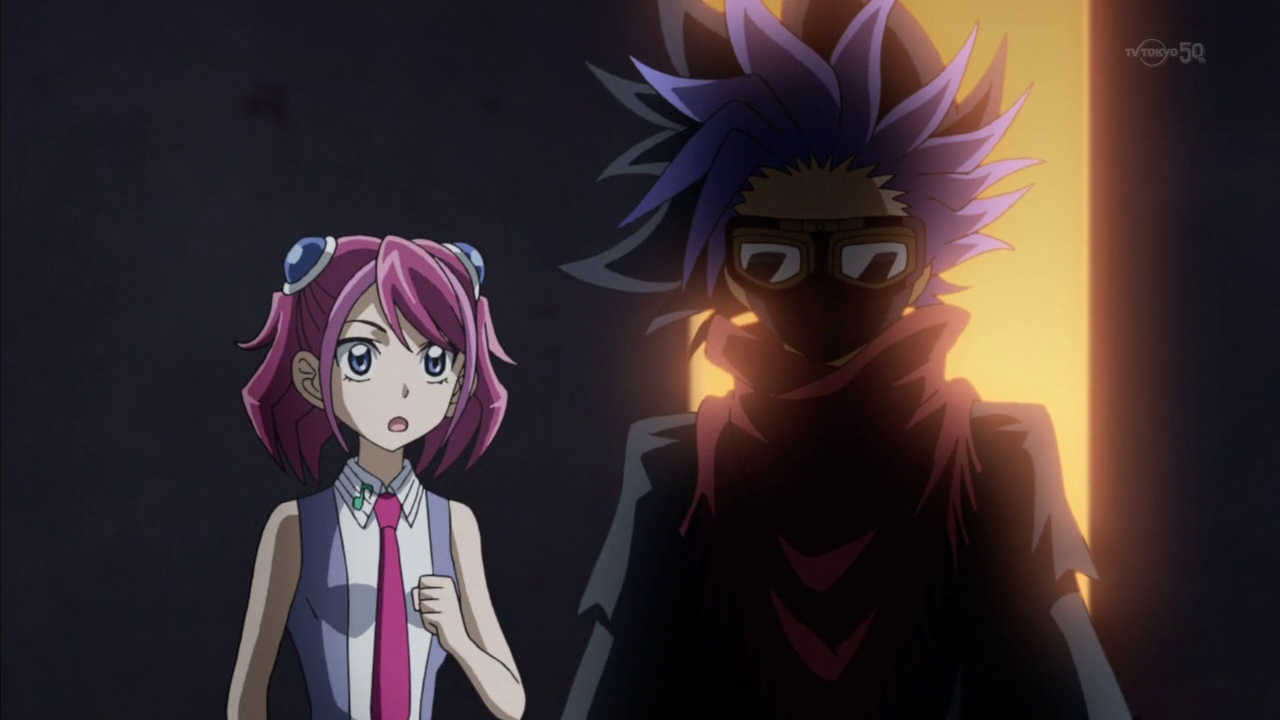 Yuki is a young teenager with barely average height and a slightly above average build. His muscle tone is rather impressive for someone his age and is vastly different than the thin and scrawny child he once was. The money and food he stole over the years really helped to get his body back into shape. It's easy to say that the boy can hold himself in a fight.
His mother was a woman with purple hair and his father black hair. He ended up with both of these colors, somehow. Purple in the front and black in the back of his hair. People always assume that he dyes his hair. Yuki is always seen with his hair being spiky and swept up to one side of his head, but this isn't apart of his natural look. It is instead the result of hair jell and short work of fixing it in a bathroom. His eyes are a gray color that were inherented from his mother. His eyes still have the ability to remain soft and delicate despite all of his pass struggles. However, they still have the ability to become harden like a criminal's. The same can be said for his other features, like his face.
Overall, Yuki favors dark colored clothing to the point that people see him as gothic or having a punk style of fashion. This doesn't count for a team rocket uniform, which he never wears. His choice of clothing consist of a dull green formal shirt and a dark blue tie, as well as a tattered and worn out cloak. The cloak is something that protected him from the harsh deserts of Orre and come with a hoodie. It is long enough to wrap around his entire body and act as a cape. He also wears dark blue pants and black shoes. Adding to the gothic look is a black choker and black wristbands with silver studs. Three items that are always on his person are a pair of goggles and a red scarf. Both items also helped in the deserts of Orre. Lastly, he wears a face mask, to hide his identity during rocket tasks.
Personality
: It's never easy to put a pin in what Yuki really is, as a person. The influence of where he grew up clearly took root in him. This is shown as he hardly has a problem with committing crimes and stealing from others. He even still wears a face mask and goggles that he used to protect himself from Orre's desert sands whenever he is doing a crime.
From a glance, Yuki seems like a cold and distance person with no problem allowing his thoughts to be known. Even if these thoughts are harsh. The truth is that Yuki is actually a very nice and somewhat awkward person. His outward appearance makes it seem that he isn't a good person. Growing up in a terrible environment left the boy to exposed to ugliness the world has to offer. These experiences also allowed him to be able to understand people better and read them. So he has a better time sensing any sort of attempt of deception or lies.
Yuki isn't much for crowds and prefers the company of pokemon over people, most of the time. This leads him to spending more time in the wild than in any towns or cites, mostly staying to resupply or get a good meal. Growing up in a Orre left him unable to learn much about pokemon, so he is certainly a newbie trainer.
History
: Yuki Hayakawa was born and raised in Pyrite Town, located in the wasteland of Orre. A broken down, dangerous, and crime-filled place. His family was fairly decent and did there best to get by. However, one night his family became victims of a break-in. The person responsible for being a criminal was being chased by law enforcement. The night ended with both his parents dead and him being sent to a foster home.
This arrangement only lasted a year. Yuki didn't feel at home with the uncaring foster parents and boldly took his chances on the streets. The boy lived by learning how to scavenge and steal. Time passed before joining a small gang of criminals for better survival. Yuki spent most days wandering around or watching battles on the television, in local diners. He was always thrilled to see battles but was saddened to not be able to own a pokemon. After time passed, police cracked down on them. He ran for as long as he could, but they eventually got him and arrested him.
When all hope was lost, there was a saving grace. A cellmate that heard of his story and decided to help out. This cellmate knew some shady characters, who he owed money. An abled body guy like Yuki would help to clear some of that debt. Not wanting to spend too much time in jail, he agreed to help. His cellmate organized a prison riot and managed to get both of them away under all the chaos. Soon, Yuki was on his way to Kanto and meet with Team Rocket.
Three years later, he abandoned the team.
Goals
: Become a strong trainer, find true freedom, avoid going to jail again, and find meaning in his life.
Other Info
: N/a
How did you find us?
: Advertisement
Application completed
: [YES]