Post by Professor Oak on Feb 15, 2015 21:17:02 GMT 11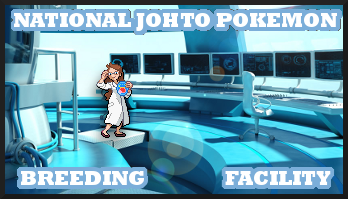 Hi there! Welcome to Johto's premier breeding facility, the first of its kind in the world. My name is Professor Elm. Oh, so you've been to New Bark Town? Then you might have met my esteemed colleague, Professor Oak, who has kindly looked after my lab the last few years while I've been continuing my research on Pokémon breeding.

Oh, hey! I got an email! ... Hm... Uh-huh... OK... I have this acquaintance that people call Mr. Pokémon. He keeps finding weird things and raving about his discoveries. Anyway, I just got an email from him saying that this time it's real. It's probably another Pokémon Egg, but we're still so busy with our research.

I know! Please take this flyer. It will tell you everything you need to know about the Breeding Facility.

---
Section 1: Nursery
Trainers of all shapes and sizes are invited to open up their own nursery in a new wing of the National Johto Pokémon Breeding Facility (NJPBF). By doing so, you will be assisting us in our ground-breaking research into Pokémon breeding and egg hatching. In return, we will support you with a team of highly qualified clinicians and scientists who are leaders in the field of Pokémon breeding and Pokémon care.
1.1 Egg Incubator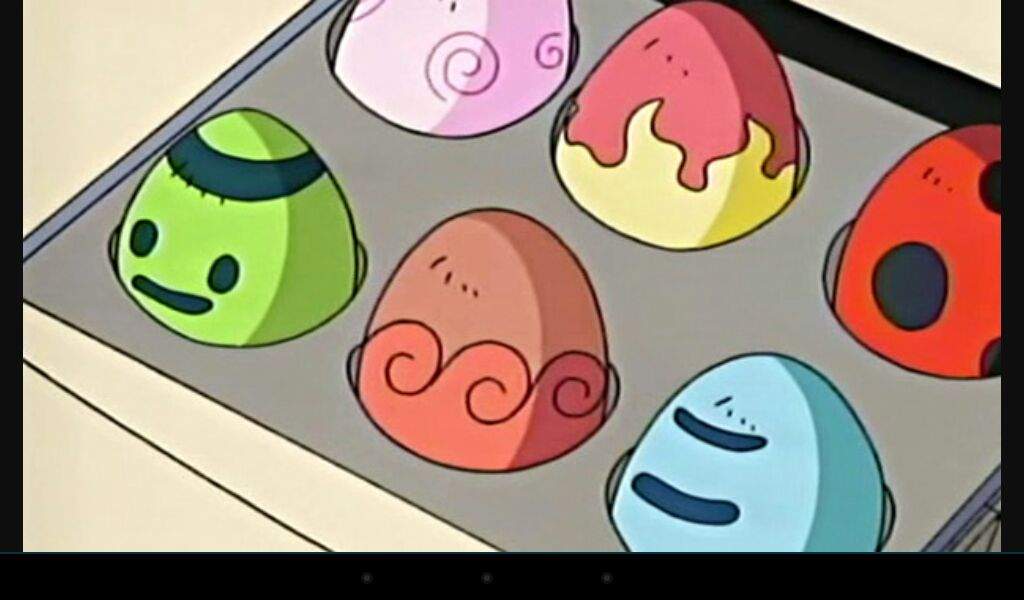 For centuries trainers have been carrying Pokémon eggs around with them, in their backpacks. Not only is this a reckless and dangerous practice, we believe that rattling around at the bottom of a trainer's backpack offers less than ideal hatching conditions. While some of you mother hens still believe that you are bonding with your egg whilst cycling up and down Goldenrod's busy streets, just think of the dangers exposing your egg to the frigid conditions of Ice Path and the perils of navigating whirlpools along Johto's coast!
The NJPBF offers a safer and smarter alternative, employing the latest in egg incubation technology. Here you may store as many of your Pokémon eggs securely as you wish. We have also discovered that for certain rare eggs, a delicate environment of the ideal temperature and humidity levels is essential to the development of the embryo.
1.2 Daycare Centre
Thinking about entrusting your Pokémon to some elderly couple you know nothing about? Think again! Entrust both your young and vulnerable, as well as strong and powerful, companions to our care and we will ensure that they are well groomed and looked after. We won't just indulge their sweet tooth by feeding them an endless supply of candy all day. Oh no! Our experienced dieticians will ensure they are supplied with a healthy diet and an active lifestyle.
Fees:
100 per Pokemon per day; Max 2 Pokémon at a time
Level/EXP Guarantee:
3 LV per full week for Pokémon under LV 10
2 LV per full week for Pokémon from LVs 10 - 19
1 LV per full week for Pokémon from LVs 20 - 24
200 EXP per day for Pokémon LV 25+

*Please note any pokémon in the Daycare cannot be used in threads simultaneously. Please place pokémon in the PC if they are expected to be in the Daycare longer than 1 week.
1.3 How to Get Started
Simply visit the following link to sign up for you Nursery today:
Register
Please be advised that this offer is only available to trainers with a Zephyr Badge and includes an administrative fee of
5000 to get you setup. Further details can be found in the Registration thread.