Post by Professor Oak on Sept 1, 2009 16:33:35 GMT 11
ZapdosZulu Housing Commission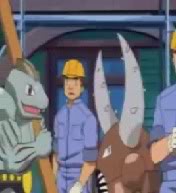 Base Cost
: £22,000
Base Features
:
- Up to 5 Visitor Friendly Areas/Rooms
- 1 Private Room
- 1 Treasure Hunt Thread
Additional Features
:
- A Plantation/Orchard
- Prestigious Visitors
- More Visitor Areas
Name & Location
Your estate will be created as a sub-board. As such it will require a Name & Setting, and it may include a 150px by 120px image to be displayed on the left of its description. The board description for your Estate board must detail its location and key features. Note that it should be located somewhere in Johto/Kanto as that's our setting.
You may only have 1 Estate per Character. Your other characters may make use of the Owning Character's estate facilities as long as they are not Owner Restricted. Things labeled as 'Owner Only' mean that only the Character who owns the estate can use it. Thus it is a feature that is
not
shared between your characters if you have more than one.
Note that to get a 2nd estate one of your characters must have the Plain Badge; and to get a 3rd you must have the Storm Badge.
Visitor Welcoming Thread
Your Estate will contain an Informative Thread that includes all the general information about it, the floor plan, its residents, and any additional facilities. There must also be a picture of either the interior or exterior of your residence that provides a broad overview of its appearance.
Example: See the
Pokémon Mansion
for examples & explanation about some features.
Explanation of Features
Visitor Friendly Areas
These sections of your estate are accessible to other members as long as they have permission from you. They can visit these kinds of areas to train or catch Pokémon. As such, the Pokémon cannot be exclusive to your residence; they must be capture-able somewhere in Johto. Only an Admin can approve a list of Pokémon that you wish to appear in your estate, and any changes later on in its life must also be approved by an Admin.

It is required that a single sub-area within an estate contains no more than 3 common pokémon, 2 Uncommon, and 1 Rare (or an Ultra Rare) as encounters, and no whole area to exceed 10 total. A sub-area would be something like Grass, Fishing Spot, Surfing, etc. You can have a maximum of two sub-areas in a thread. NPC Trainers should fit the area they are found and reward appropriately for their difficulty. You may review existing town guides throughout ZZ's Johto for examples.

Even if you are not a Moderator you must mod whoever visits your estate. Whenever changes to a person's party results during their visit to an estate, use the Pkmn/Item Transfer thread to get it addressed by a moderator (if you are not a mod yourself).

Note that these areas are not able to be used by any of your own characters.

You can add more visitor friendly areas to your estate at any time, paying a cost of £4,500 per area being added above the base amount of 5. However, the maximum number of visitor friendly areas any single estate can have is 8.



If you think you have a unique estate experience that doesn't quite fit into the visitor guidelines we'd be happy to hear your pitch and bend them a bit to allow your creative ideas flourish! These base rules only exist to try and keep a balance.



Private Room
(Owner Only - Prestige/Decorations Coming Soon)
Create and personalize your own bedroom/office/dojo/lair/ect. Use this place to display your character's hall of fame or other such trophies. Throughout your character's journey they may pick up Room Decorations that increase the prestige of the estate and provide interesting opportunities and/or effects. All Room Decorations such as cushions, pokédolls, posters, mats, and chairs must be recorded in this thread. Note that while an Owner can have multiple of one kind of decoration, their effects do not necessarily stack. Though, there could be something said for the largest collection of one kind of thing.

Treasure Hunts
A detailed explanation can be found here, but the gist is once you have an estate any of your characters can peruse the grounds to try and find items to keep! You are allowed only 1 thread per estate and it is limited to 1 search per week.

Berry Plantation/Orchard
Plant your own Berry Trees in special plots and harvest them when the fruit ripens. Similarly, Apricorn Trees can also be nurtured and grown. Honey Trees will attract many rare Pokémon to your orchard! For more information on these visit the Estate Plantation Services.

Prestigious Visitors
(Coming Soon - Owner Only)
Once an estate has amassed a certain amount of prestige it will become a point of interest for adventurous trainers of reputable skill. The Estate's renown is governed by the rarity of decorations within it, and the more there are the more likely a prestigious NPC Trainer will want to come visit. Firstly your estate would need to be added to the Traveler's Guide. Once approved a special NPC will visit once a month to battle the owner of the estate. Some of these prestigious visitors may have a wealth of resources to give for victory.

*If a prestigious battle does not conclude before the 7th, a new prestigious visitor will not arrive for that month.

To apply for a building permit create a new thread in this board and provide all of the information as it would appear in your Estate threads/areas. Make sure to include the Estate's name in the Thread Title, as well as its board description & all images. It will then be reviewed by an admin with suggestions to adjust if necessary.